Shopify Website Design and Development for Tennis Brand Uomo Sport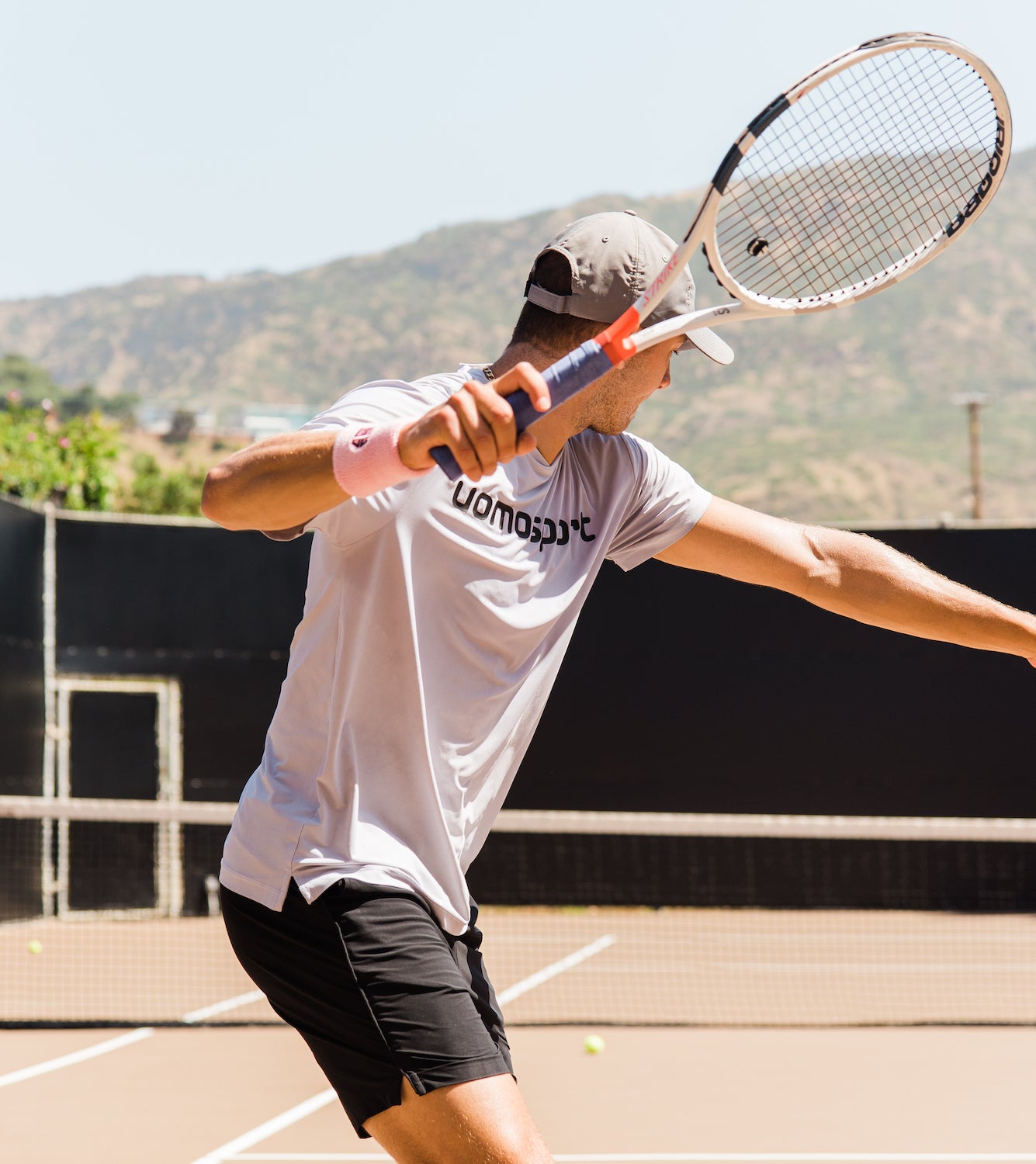 Uomo Sport captures, reinvents, and revives the classic and timeless aesthetic of tennis's long and prestigious heritage.
As a site redesign project, The Exhibea team brought Uomo Sport's existing experience to the next level with sleek, modern design that feels digitally native. Scroll patterns and interaction animation design across the entirety of the site were added to achieve a luxurious browsing experience, while putting their striking brand content front and center. We really enjoy working with fashion and apparel brands on their Shopify websites. 
The new collections menu has been enhanced to provide a visually intuitive method for browsing tennis apparel and accessories, greatly enhancing the discoverability of products. To infuse each page with its unique character, lifestyle images have been seamlessly integrated into the Product Detail Page (PDP). Further refinements to elevate the shopping experience encompass a responsive size guide that showcases the apparel with a more user-friendly quick-buy option. Collectively, these updates from our expert team of Shopify web developers and designers have bestowed the Uomo Sport user experience with a premium and polished appearance.
Brand design services included typeface selection, color scheme, layout and copywriting services. Significant enhancements were made to sections and modules of the Uomo Sport site to provide increased flexibility within the admin theme settings while improving user experience. A custom banner was added to the top of the homepage, addressing the need for missing functionality prior to launch. Furthermore, the Exhibea team redesigned the navigation to enhance product discoverability.
We were pleased to collaborate with Electric Orange Creative to assist with growth, marketing, scaleability and SEO services. We highly recommend them for your digital marketing needs.
Visit Uomo Sport here.
Shopify Theme Customization Services
---